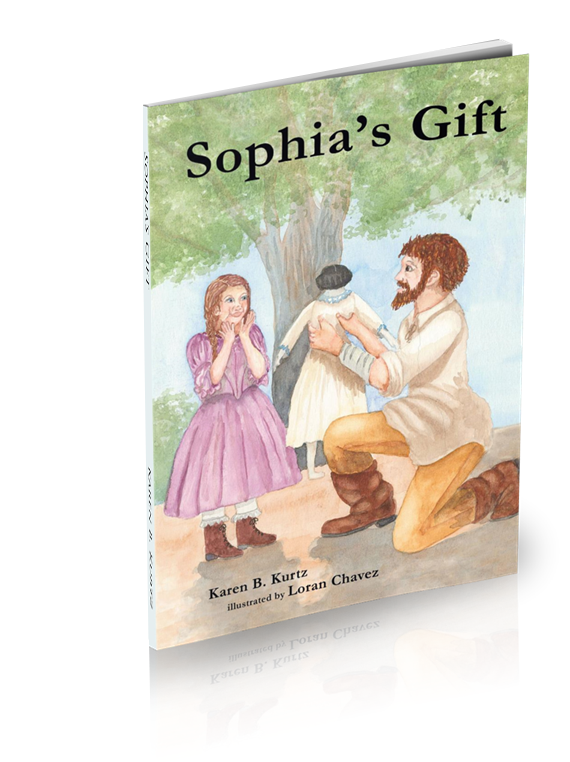 Karen B. Kurtz
Illustrated by Loran Chavez
Sophia's Gift is based upon the true story of a wounded Confederate soldier's friendship with child Sophia Strauss and her mother, Caroline, in 1862 in Culpeper, Virginia, amid the rubble of the American Civil War.  
Together, they nurse him back to health. When the soldier is well enough to travel, he gives Sophia a china doll, which she names Grace Darling, after the British Victorian icon, Grace Horsley Darling.    
From award-winning author Karen B. Kurtz and award-winning illustrator Loran Chavez comes this fast-paced picture book that speaks to the universal truths of courage, compassion, and perseverance. Such a message is eternal, and will survive any war, just as Sophia's old German doll lives on today at the American Civil War Museum in Richmond, Virginia.   
Filled with vivid watercolor spreads, Sophia's Gift is a must read for children, Junior Collectors, and adult enthusiasts of all ages! A Letter of Provenance captures the story. Color photos in Historical Note recall Victorian times.
Hardcover. Ages 8 and up.